Tips for Tour Operators Podcast: "Self driving cars are coming for you"
October 26th, 2018
Alex Bainbridge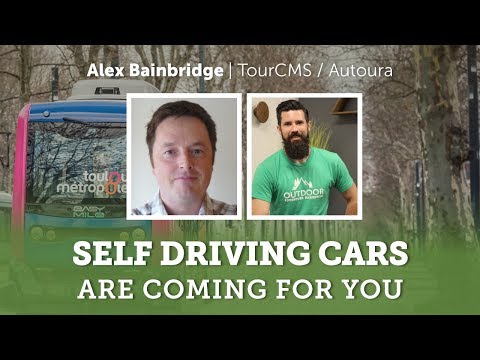 A few weeks ago I was interviewed on the Tips for Tour Operators podcast all about my favourite topic of the moment – autonomous vehicles and the upcoming impact on vehicle based sightseeing, attraction bookings and how concierges (or their digital replacements) interact with local services such as shops, restaurants etc.
It also covers my early years in travel technology where bookability and design was all that mattered….. and how we have all collectively moved on from there.
Its 55 minutes long. Take a listen!
More about Autoura
The transition document (for existing sightseeing companies) as mentioned in the podcast is available at https://www.autoura.com/transition . First third of the document is about the problem and is white paper style. Remainder is the Autoura solution and how Autoura can help. Even if you don't read the whole document, do read to page 6 if possible.
Autoura will be at London's World Travel Market 2018 next week – stand TT310a (in the Travel Forward startup section)
More about the podcast
Subscribe to Tips for Tour Operators Podcast
Come and comment about this podcast via this LinkedIn thread
This content is protected by copyright. Link sharing is encouraged but duplication and redistribution is illegal