Should sightseeing reservation systems ban suppliers?
October 2nd, 2019
Alex Bainbridge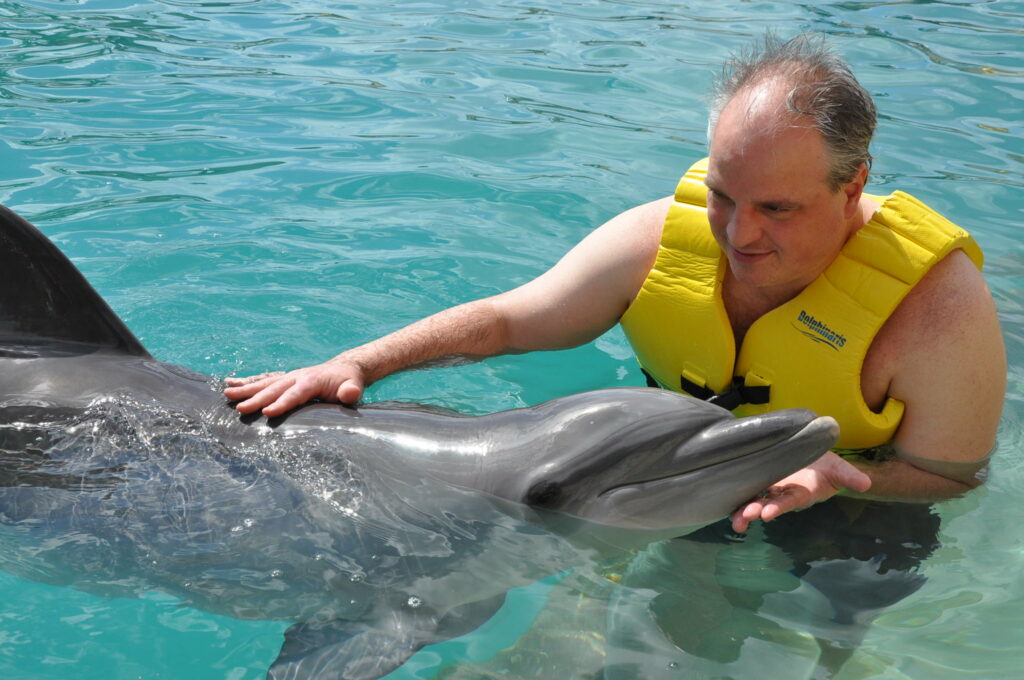 As CEO of TourCMS I only banned a very few suppliers from using the leading tour & activity reservation system of its time:
An Iranian ski resort (due to trade sanctions)
A brothel (we weren't that kind of T&A)
As a tool maker my approach was to be lenient, certainly when it came to banning due to product choices (rather than e.g fraud or not paying their bills!)
Other potential clients I tried to dissuade if they were not a great fit, but I did not outright ban them. Banning was very much a last resort.
TripAdvisor
As you may have seen in the news (e.g. this Phocuswire coverage), TripAdvisor (that incorporates Viator) has enhanced their previous ban of captive animal experiences and now bans bookings to attractions that breed or import captive whales and dolphins.
This enhances a previous ban that I covered two years ago where TripAdvisor followed early mover CityDiscovery with their animal friendly policy.
What makes this change particularly interesting (at least to this blog, which is more tech focussed) is that the entire ban, for the first time, applies to the Bokun reservation system (now owned by TripAdvisor). (As confirmed by Phocuswire).
I think this is the first time that a sightseeing reservation system has had a public content policy that goes beyond the basic legality question.
Is TripAdvisor now on a slippery slope?
Not choosing to retail a product is significant, but not enabling those companies (that are legal in their own locality) to trade using a reservation system, is a separate decision and an interesting path to start down
What shall we ban next?
Gun firing experiences – how many more USA gun deaths do we need before we ban gun firing experiences……
Internal combustion engine powered tours – many cities are phasing out internal combustion engines by 2030.  Could a reservation system soon ban tours that use internal combustion engines? I would like to see that 😉
Each perspective has the opposing view.
One could argue that if you let people book to go to dolphin shows they may be incentivised to stop throwing plastic into the ocean (this is "let" rather than "promote").
For sure, as a technologist, I am completely ill-equipped to make this determination. If you then ask me to set a policy that can apply to 250,000 experiences in 200 countries incorporating a large variety of cultures and the challenges really start to mount up.
This is why we have upto this point tended towards – "if its legal locally, its OK, if its not, its NOT". (At least for a SaaS reservation system like Bokun – for a curated retailer like TripAdvisor/Viator, the choice to list / not list is a quite separate discussion.)
A further reason I put defining this whole area into the list of standards that we should address at an industry wide level. Take this away from the technologists.
Autoura
For my own business (a retailer, not a SaaS reservation system), the full text of our basic policy is:
We will not feature captive wild animals or endangered species experiences. Expedia, GetYourGuide, TripAdvisor have all delisted e.g. elephant rides and swim with dolphins. Wild animal viewing experiences are acceptable (e.g. safaris, whale-watching). Zoos are acceptable (unless they have animal shows). Horse/camel riding is acceptable. Petting zoos for children are acceptable. Cat cafes are borderline
Is that good enough? Not sure. But thats what it is!
What do you think?
Is retail curation different to reservation system provision?
Where would you draw the line?
If you are a retailer or platform provider, what is your policy? I would love to read some more!
Image: Flickr: Matthew Baya
This content is protected by copyright. Link sharing is encouraged but duplication and redistribution is illegal
Comments
2 responses to "Should sightseeing reservation systems ban suppliers?"