Are the tours & activities technologists building the right tech?
February 27th, 2020
Alex Bainbridge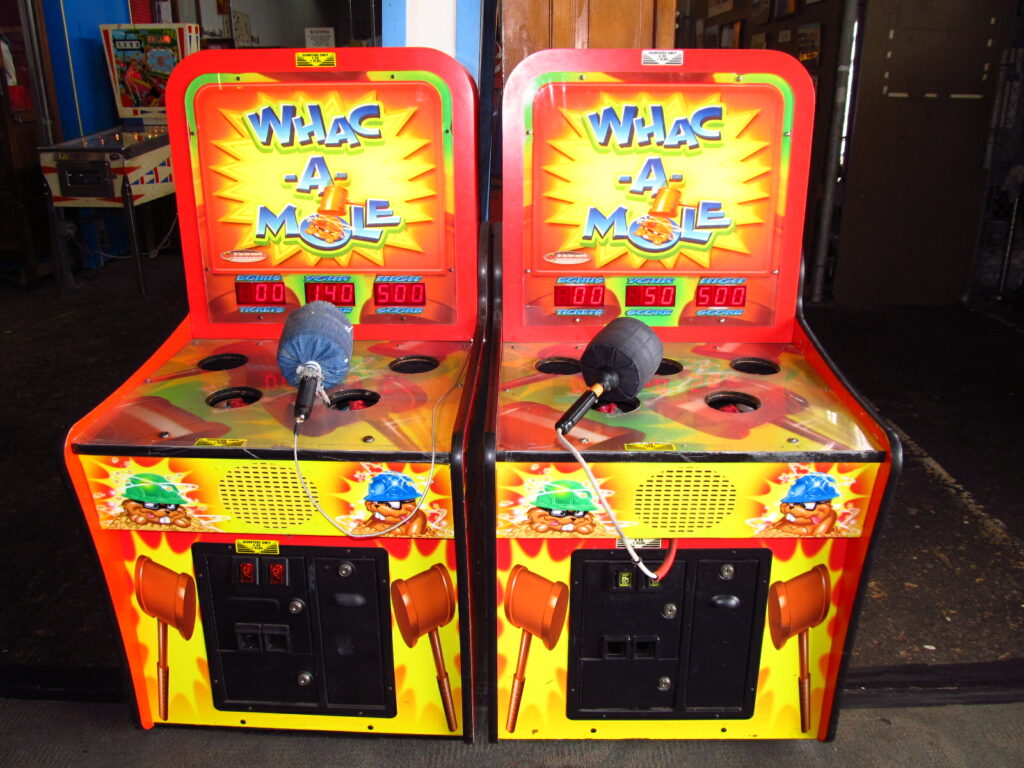 I was reading this post on Linkedin written by John O'Sullivan and I was having flashbacks from when I was CEO CTO of TourCMS (sold to Palisis Group in 2015).
John states that:
The chasm between tour operators and SaaS companies serving tour operators has never been greater
Yes. He has a point. This article is an attempt to explain why the chasm formed and whether it can ever be bridged.
Feature strategy
Every reservation system will maintain lists of features that tour operators want built. This sector is NOT homogenous. You put 20 tour operators in a room and you will find 30 ways of operating tours. (Compare to the hotel industry, you put 20 hoteliers in a room, you will find 5 ways of retailing hotel rooms). These lists are long.
As a reservation system product manager the job is fundamentally whack-a-mole.
Every tour operator will have 10 things on a list that they want to see delivered this year. You go to a trade show like ITB Berlin having completed 7 and you get beaten up for not doing the last 3. Oh and by the way, here is another 7 to add to your list for this year. Now repeat that over hundreds (or thousands) of tour operators on a platform and I used to find trade shows a traumatic experience. If you think your reservation system CEO is too distant and doesn't appear to listen, this is likely the cause.
With TourCMS we specialised in supporting the full range of tour operators. That was our special power plus also our largest long-term challenge.
Bokun & Fareharbor went for the jugular on a certain kind of tour operator and didn't touch others, meaning they could support a smaller set of necessary features. They focused on scaling up finding more tour operators that matched those they had already onboarded. This meant they won the market initially but now, under new ownership, when they are being demanded to scale up over many tour operator types, in a weaker position overall.
Our positioning came about because I was not quite sure what tour operator seam to mine. One disadvantage of being first to market! However our multi tour operator compatible approach did mean we could cover the larger sightseeing brands as they needed platforms that covered a wide set of tour operator types from the large city high volume companies through to the smaller more local tour operators in less popular destinations. That position remains the case today, within a single platform. Good for everyone but brilliant for no-one.
We also started out SaaS (TourCMS was first to SaaS in this sector in 2007, alongside Rezgo, with us having initially launched 2003 as a web server installed system).
We did achieve a full SaaS state: I remember receiving a complaint email saying "I can't believe your platform it has taken me two afternoons to setup". I was like, AMAZING, thats exactly what we setout to achieve. I felt two afternoons time commitment was acceptable, to a tour operator it was still too much to do alongside all the other tasks that are required to operate local tours.
By the end of my time at TourCMS we had added so many features we had accidentally broken our SaaS model, it was no longer possible to self-configure as there were so many permutations as to how to setup. Professional services became necessary, hardly ideal when most local tour operators don't have the budget for professional services.
From that I learnt you cant keep adding features regardless if tour operators shout they want these features even if these features are sensible and seem necessary.
Digital product rather than digital retail
Commercial reservation platforms are metaphorically selling local taxi company software but Uber (in the shape of GetYourGuide & Klook) is on the horizon, vertically retailing and operating tours in their own brand….. Building a better reservation system will not be enough just like building a better local taxi company platform was not enough when Uber came on to the scene.
So when local suppliers say, hey, build X for me, they tend not to be thinking about the wider market shifts.
Two examples of what shifting emphasis from digital retail to digital product could mean:
Toilets – Number 1 question tour guides are asked (is this a pun?)
Internal queues – Key problem for multi-environment attractions (as opposed to single environment attractions where queuing is at attraction entry only)
Ask any tour reservation system for their toilet solution…….. you will get a blank stare. Ask any tour guide what their number one question they are asked is, it will be where is the toilet. See the disconnect?
A few of us are heading down digital product track already:

Thats a screenshot from the Autoura toilet database 😉 [My current business]
Data Duopoly are addressing internal queues at attractions:
This is where the innovation is going to come from, digital product rather than digital retail of human delivered product.
Can you build a reservation system that can't be acquired by an OTA and can't go out of business?
I can see tour operators really want their own reservation system. Lets look at that for a moment:
At the very least this is 5000 hours of senior developer expertise to build something comparable to what companies have today (based on having personally done this 5000 hours development work twice now in the last 15 years!)
Who is going to pay for that?
Which developer is going to do that work, if they personally are not going to get anything out of it? (e.g. no exit ever)
Which tour operators / suppliers are going to commit to use it, if it is not initially as feature rich as incumbent reservation systems under commercial ownership
How are you going to make decisions over hundreds of tour operators all wanting slightly different features?
Any new reservation system will have to be viable if only supported by activity companies. Urban tour companies are likely to verticalised first (by GetYourGuide etc)….. so you have to, in order to make this hypothetical new cross-industry platform self supporting, has to be commercially viable when supported by activity companies only. This is a small subset of the overall market.
To make a business unacquirable you need to build using the approach blockchain companies have taken. Create a central foundation responsible for the tech development, but not legally responsible for the operation of the tech. This means there is nothing for any commercial company to acquire. i.e. Online travel agents won't be able to interfere in the longer term.
i.e. I don't see this as deliverable today. Suppliers are going to have to continue using commercially backed reservation platforms for the foreseeable future.
Is standardisation the right approach?
This week has seen the announcement of Octospec – "Open Connectivity for Tourism is an industry initiative to develop and foster the use of standard specifications to help solve long standing issues in the in-destination activities industry, specifically connectivity between booking platforms, resellers, OTAs, and other technologies"
My view on standards in this sector has not changed since my article on this written last September.
However, I do have some key thoughts on Octospec:
Cross-industry collaboration is key – getting all the companies involved to work together is an amazing first step
Retailer to res system is the right way around – love that this changes the onus on connectivity to work to be done by the retailers. Retailers connect to reservation systems rather than reservation systems connect to retailers
Core vs non-core features needs clarification – if you have a tour slot that has a French speaking tour guide on (vs regular slots with English speaking tour guides) to me this is core information, rather than additional information that some retailers may use and others may not. Last thing a tour operator needs is someone booking a French speaking tour guide who was expecting an English speaking tour guide, just because that particular retailer was only using the core Octospec spec, not the extended spec. Much more has to be moved to mandatory core
Innovation speed – likely will speed up cross-industry innovation however perhaps not to a sufficient speed to compete with the verticalised companies (GetYourGuide etc) where innovation speed will be immense
Summary
Building the right thing is hard – this sector is not homogenous (unlike say hotels or flights). Us technologists are trying our best. When tour operators create lists be aware us technologists have long lists already
There is a greater cost to building a feature than the development time to build the feature – it increases training time and moves platforms away from SaaS and towards professional services being necessary
The market is moving to digital product (rather than digital retail) – those are the features I want to hear from tour operators about! Give me lists of those ideas PLEASE!
No longer tour operator tech – tour operators do have to expect that technology companies want to be players themselves rather than just feature builders. This is the new normal so we all best get used to it
Catch me at ITB Berlin…
Image: Flickr: Willis Lam
This content is protected by copyright. Link sharing is encouraged but duplication and redistribution is illegal
Comments
One response to "Are the tours & activities technologists building the right tech?"