4 strategies to fix Urban Adventures
March 2nd, 2021
Alex Bainbridge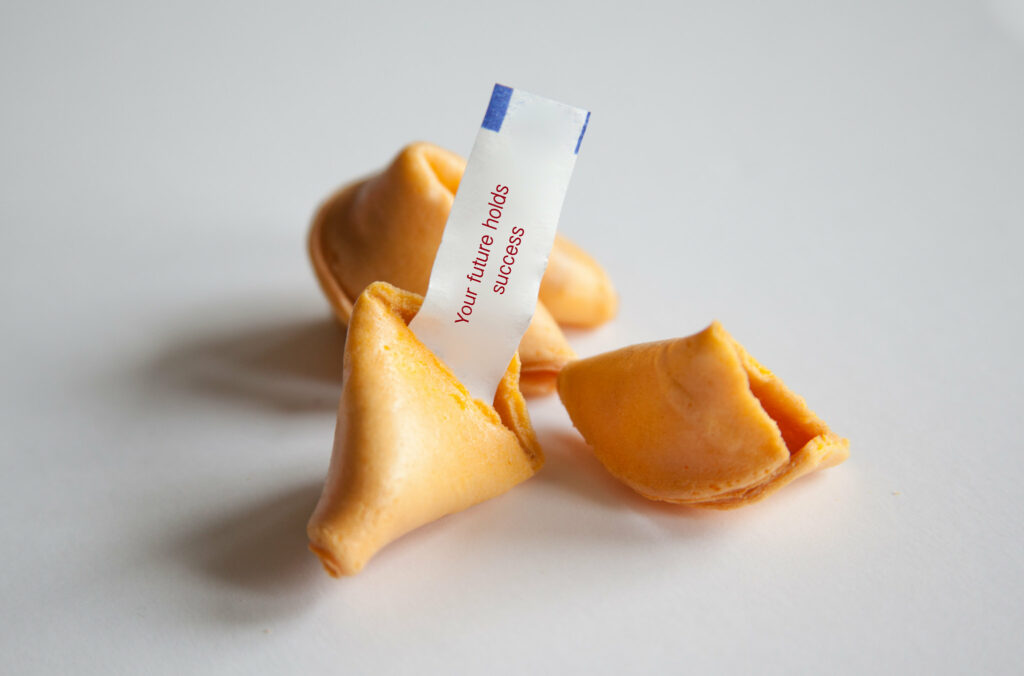 Urban Adventures is a local tour operator present in 125 cities and offers 1258 tours. Commercially, they are setup using a franchise model – with each city a franchise. Well, this was until recently, when these local franchise partners were terminated, as covered by Arival.
I have no inside information about what went wrong or what is coming next, however one thing is clear, by their own admission they were a failing business before COVID, losing 1 million USD in 2019. This is not a COVID failure story.
In this article I discuss the wider market context of this failure and 4 strategies they could take in order to keep trading. These are strategies now to be taken by the individual local partners rather than the franchise network as a whole, as such these strategies are likely applicable to many more local tour operators considering their next moves.
Market context
The urban day tour market is crowded
No operator owned vehicles are involved so anyone can join without too much upfront investment. As I reported in 2019, GetYourGuide stated:
Reck believes that in three to four years' time, GetYourGuide Originals will form 50% of the company's net revenues
If you have one of the largest funded companies in the sector coming directly into your market with their own tour operation, that is going to hurt.
Susceptible to being attacked on price
Urban Adventures are high quality experiences with small group sizes (maximum 12). They are not luxury experiences, however this focus on small group sizes and sustainable practices has meant they are priced at the upper end of the market.
This makes them susceptible to price attack. For example my business, we have launched 40 food tours in 35 cities in recent months. They are at a completely different price point. (Actually they are free!).
Losing the booking cutoff war
When I first started retailing day tours (via OTAs) they were upsold from hotel & flight bookings. As such, having a product on 48 hour booking cutoff was the norm. i.e. you couldn't, as a consumer, book within the last 48 hours.
In 2012 I used to talk about "night before bookings" – when you are in your hotel room at 22:00 wondering what you are going to do tomorrow. i.e. reduced booking cutoff was necessary.
Later we all as an industry moved to "breakfast bookings" – enabling that conversation to happen at breakfast for what the tourist was going to book for that day.
Now we are at 2-4 hour cutoffs. Arguably, this trend will continue with the booking cutoff shrinking.
Who wants short cutoffs?
The online travel agents do as it is better for their customers
The attractions don't mind, they don't have availability issues (well outside of timed entry introduced as a result of COVID)
Bus tours makes little difference – the larger companies always have spare capacity and sometimes also spare buses around the corner
However, for smaller companies (like tour guides), these shorter cutoffs have only brought pain. You just can't reposition a guide fast enough for a last minute booking and they don't employ sufficient spare guide capacity to handle last minute bookings.
Urban Adventures were on the front lines of this battle as:
One Urban Adventures partner said OTAs accounted for more than 80% of their sales, and Viator represented nearly 90% of OTA sales
I can see how Urban Adventures were caught by this reduction in booking cutoff window at an industry wide level. I can see how to turn this around, see below…..
Urban Adventures context
Quoting Arival:
The termination deed, which one UA partner provided to Arival, is non-negotiable and transfers all rights to the intellectual property, technology, marketing, the tours, and other assets to Intrepid. This also includes the coveted listings on OTAs and all of the reviews built up over the years. 
While it is standard for franchisors to own and retain all intellectual property in a franchising agreement, UA partners contend it was they – not UA corporate – that did the on-the-ground work of developing the tours, training guides, and delivering the experiences that built up the online reviews and reputation of the brand. 
Eek!
These local partners now need:
Brand
Website
Reservation system / distribution
Tour design
Marketing
This is a lot of work just ahead of a season which is going to be super tricky anyway.
One point though, and this is NOT legal advice, a tour can't be copyright in terms of A > B > C > D – i.e. the basic itinerary.
Yes the text / image absolutely are copyright, so this needs to debated as part of the termination procedure. But the Urban Adventures partners should be able to setup with their same tours again, just with new descriptions / images, should they wish to.
4 strategies to consider
There are likely more than these 4 but here are 4 that are worth thinking about:
1 – Become a GetYourGuide Originals Partner
Urban Adventures partners are familiar with running experiences in other brands. This would remove all the hassle of having to setup websites, marketing, reservation handling, distribution etc.
Are these conversations taking place?
2 – Set up on your own
No getting around this, this will be a lot of work.
In the end it comes down to two key questions:
Do you want to compete with your prior self? – If Intrepid continue to offer your previous tours, is this a battle that sounds enjoyable / likely to work?
If this was such a good idea – you wouldn't have been terminated as a franchisee and be in this position
Yes this is the emotional decision. "You are right and Urban Adventures is wrong, we will show them how good we really are" – but is it really the correct decision?
3 – Self-guided audio tours
A lot of chit-chat about self-guided audio tours currently. Lets break down the numbers:
Cost to create: 1500 USD (based on audio production costs mainly)
Tour operator cut: 50%
Customer price: 5 USD
So you make 2.50 USD per sale, and you need to sell 600 to cover your initial costs, excluding platform subscriptions & marketing.
To generate 1500 USD a month, you need to sell 600 a month going forwards.
Is this likely?
Hight footfall location – maybe yes, but then you are going to have a lot of competition. There are many more audio tour competitors than local tour operator competitors
Low footfall location – I would be interested to see if you can even get your initial audio production costs back
For self-guided audio tours to work commercially for local tour operators (as opposed to large attractions or tourist boards with content creation budgets), we need to see audio production prices come right down.
While we are on pricing, longer term, self-guided experiences are going to zero price so put that in your calculations too…..
4 – Hybrid self-guided / tour guided
One trading method we haven't seem much of is the hybrid self-guided / tour guided approach.
This is where a tour guide provides part of the experience, the remainder is self-guided.
The hybrid self-guided / tour guided model
Urban Adventures Partners could be some of the first in the industry to take advantage of 3 key market changes that this trading style introduces:
1 – Win the booking cutoff war
I described earlier how Urban Adventures Partners (and other smaller local tour operators) are in pain from the industry wide booking cutoff shrinkage in recent years.
Here is how you take a food tour to short perceived booking cutoff:
Setup a tour guide with a 4 hour booking cutoff
Add 2 hours of self-guided experience AHEAD of the tour guide part of the route
i.e. the customer now sees this as a 2 hour booking cutoff rather than a 4 hour booking cutoff because they now start at the earliest in 2 hours time.
Or if you can get the tour guide down to 3 hour booking cutoff, with 3 hours of self-guided padded at the front of the experience, this is now a zero time booking cutoff experience.
If you want to compete against your former tours, this is how you do it, you go to extremely low perceived booking cutoffs. I have the tech for this if anyone wants to give this a go. We should be able to distribute this to OTAs although not asked anyone yet 😉
It is in the OTA's interests because they are the ones pushing for low booking cutoff product.
2 – Think about new tourist mobility
This is the new VW autonomous vehicle that will be rolled out in Europe by 2025: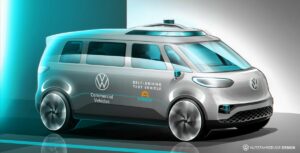 Autonomous means no driver i.e. no tour guide.
That is what is coming next….. now is the time to reinvent your business – get to the future before others do.
How would you run a local tour using this vehicle? (that you do not need to buy)
3 – Change to the leisure market
Compete in the leisure market rather than the tourism market. Its a far bigger market (and arguably the only market for 2021 in many places).
From Airbnb:
We estimate our SAM today to be $1.5 trillion, including $1.2 trillion for short-term stays and $239 billion for experiences. To arrive at our short-term stays market size, we use our own estimates based on available regional data on overnight paid trips, nights per trip, and ADR. We use Euromonitor estimates of tourist spend on attractions and experiences, including spas but excluding casinos, to estimate the size of our experiences SAM of $239 billion
We estimate our TAM to be $3.4 trillion, including $1.8 trillion for short-term stays, $210 billion for long-term stays, and $1.4 trillion for experiences. For short-term stays, we assume an increase in trips per capita in line with expected travel market growth. For long-term stays, we calculate that we can address our estimate for the entire $48 billion global serviced apartment market and 10% of the $1.6 trillion global residential rental market, or $162 billion. For experiences, we add $1.1 trillion of non-tourist recreational spend, as estimated by Euromonitor, to the $239 billion of experience spending by tourists included in our SAM.
Big huh?
I left the travel industry recently to join the leisure industry. It means different consumer products, at higher frequency and at lower prices. However apart from that there is a reasonable overlap between the skills & experiences required to trade in the leisure industry vs the travel industry. The jump is not as large as it seams.
Contact me via Autoura if you are an Urban Adventures Partner and want to chat
Photo: Fortune Cookie – Success by Flazingo Photos (CC BY-SA 2.0) (Source)
This content is protected by copyright. Link sharing is encouraged but duplication and redistribution is illegal
Comments
One response to "4 strategies to fix Urban Adventures"