What do we need to do for coronavirus recovery in local tourism?
March 9th, 2020
Alex Bainbridge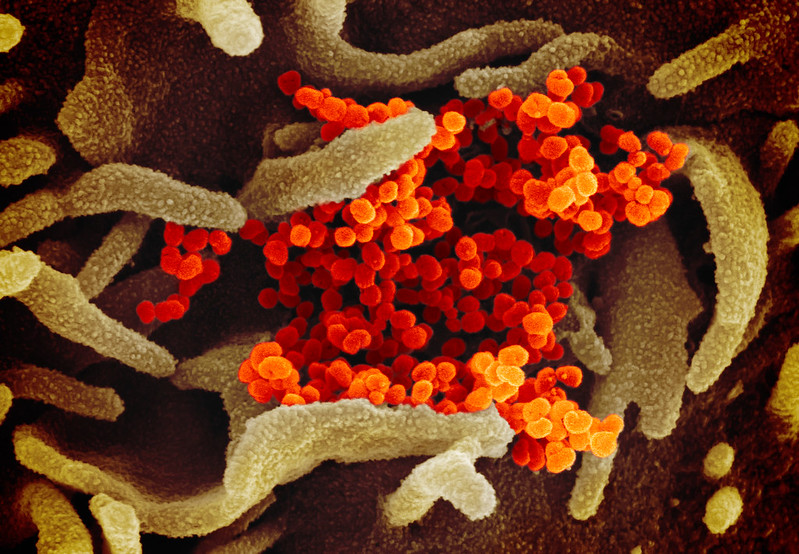 We haven't yet had the job losses and project cutbacks caused by commercial impact of the virus but sadly they will come. As someone always trying to stay ahead of the market, I have been thinking about post virus recovery already. We will recover, eventually. If that recovery is going to be assisted by new tech, we need to build that tech now as it will take several months to build and test.
To be clear, I don't know what tech designed for recovery looks like. Normally when I write a post I like to think I know what I am talking about, but now I don't, this is new for all of us. However my initial ideas below I hope are sufficient to get a conversation started. Come to LinkedIn where my posts tend to get most debate and let us work this out together. Link in the comments below.
Product design
Do customers want product where they are mixed in with other customers in close proximity? Italian restaurants and cafes are now mandated to maintain a minimum 1 metre separation between customers. Can you do that with your tourism product? Can you state this in your product description as a feature of your tour?
Sharing transport with local competitors – e.g. two local tour companies may share the same vehicle for cost reasons when previously they operated their own dedicated vehicles. They should still be able to deliver an experience to their customers in their own distinctive style regardless of using shared transport. Can you deliver that today? I have been working on this the last few years actually, not for cost cutting due to the virus, but because this is how the market will be in the coming years with commodity micromobility and shared autonomous vehicles replacing tour operator owned vehicles. If your destination is planning these kind of cost cutting collaborations, shout, chances are I have tech ready to go that can help (although I am still wondering whether it can be applied to this current use case. More info )
Business development
Trade shows going to be poorly attended for years – (either because people don't feel safe, or because company travel budgets are slashed). What does it take for a local tour operator to do business development remotely? I have for a long time wanted to build a true marketplace, where retailers can discover suppliers (and suppliers can discover retailers), connect, and trade…….. all my previous attempts at this ended up as connectivity focused marketplaces for relationships that existed already outside the marketplace, so still needed the offline business development element. Would love to go back to this problem if anyone looking to solve it and do it properly, this time focused on discovery
Marketing
How can you show your vehicles are clean? I like this video from The Ride:
For retailers what would "clean tour bus advisor" look like?
Trading
Guaranteed operation (as many tours will be below minimum viable numbers for a while). Flagging, in data to retailers, when a tour has met minimum viable numbers so will operate. (Most distribution APIs do not currently support a minimum numbers met flag)
Scaling back up without reemploying humans – we don't know when we are going to be put back to quarantine state and may need to scale down again quickly
Cancellation policies – most of our experiences have good cancellation policies currently and we need to retain this. I still see moving to price based yield management as the largest threat to customer centric cancellation policies – you can't reduce price for a product if a customer can cancel and rebook at the lower price….. Please lets keep free cancellation at an industry wide basis. If you must do yield management, do class based rather than price based, so prices remain constant
Other aspects & new opportunities
Much recovery planning will assume we end up back to where we are today. But thats not the case. We have the climate emergency to handle too, this virus is really just good introduction for the cross-community efforts that will be required to address that.
Vicarious tourism – I follow a number of longer term travel bloggers / influencers, mainly on Youtube. That is vicarious travel. What can we do to commercialise vicarious tourism so people can experience a tour without travelling themselves? 5G can play a part here, e.g. live broadcasting a tour as it happens to people remaining in their own homes
Retailers are going to be in pain more than local suppliers – many local suppliers remain founder lead, those founders can cut their personal incomes to save their businesses. Retailers will cut staff and projects. If suppliers want to do a move that counters the upcoming strength of retailers in this sector, now is the time to do it
What am I doing?
Well, fundamentally, we are pretty screwed (but not terminally).
Since selling TourCMS end of 2015 (and working a year or so for Palisis as part of the sale agreement) I have been experimenting with building what comes next in tours & activities. Just got to the point where we had built something that works…… designed for 5 years ahead, but will last to 10 years ahead. Thats been fairly capital intensive, my own money.
Was all lined up to announce a new product at ITB Berlin that local tour operators and suppliers could sign up to….. and bang, thats not going to happen. I will get back to announcing this when the time is right and when people are more ready for trying something new. Fundamentally for a technologist the worst time for a crisis to hit is when you have just been investing on building a product and now need to change mode and start commercial scale up…. I may even decide to announce anyway, lets see what happens in the coming days and weeks.
So now mini-pivoted to building 6 months ahead, building tech for the recovery. Not quite sure what this means still, hopefully people can give me hints in the comments……. and then we can go back to building 5 years ahead again when the time is right 😉
Image: Flickr: NIAID
This content is protected by copyright. Link sharing is encouraged but duplication and redistribution is illegal
Comments
One response to "What do we need to do for coronavirus recovery in local tourism?"