Reader question: Are you working on a worthwhile problem to solve?
May 27th, 2021

by Alex Bainbridge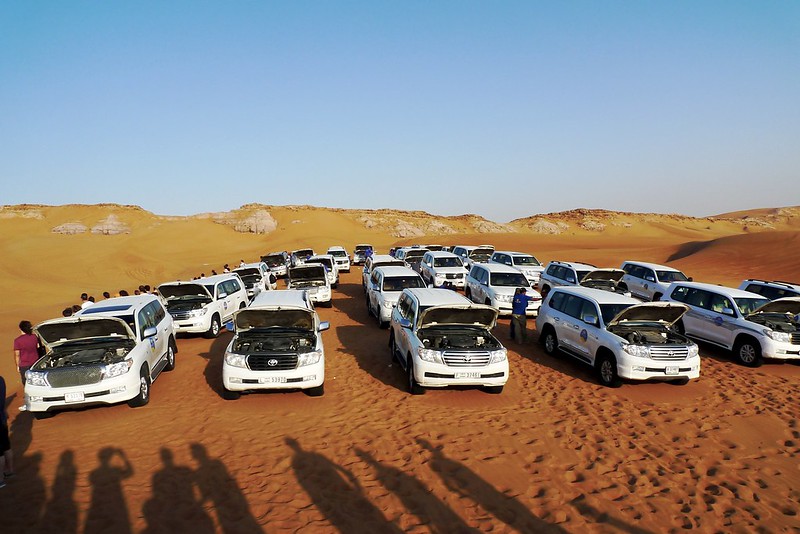 Before I get to answer that question, a story….
Back in the day, after being a tour operator, I founded TourCMS. We had a stand at the 2009 or 2010 Travel Technology Show (London) and a nearby exhibitor came up to our stand and screamed at me for a few minutes. She was remonstrating they had just invested 5 million pounds (7 million USD) into a server hosted reservation system for small tour operators, and I was destroying the market price by selling TourCMS at 50 GBP a month (70 USD).
Roll on a few years and the entire tours & activities industry (who uses reservation systems) is SaaS / cloud based and that face to face argument on a trade show floor, uncomfortable for me at the time, is water under the bridge.
I called it right and the industry price I helped set is approximately the price local tour operators pay today. This price point, and SaaS tour reservation systems more generally, have opened up new markets & new opportunities and enabled the creation of todays distribution oriented local tourism industry. A worthwhile problem that I dedicated 15 years of my life to solving & scaling.
Now I am giving birth to an AI tour guide (Sahra) and she is taking the marginal cost of tour delivery to zero. Not everyone thinks this is a worthwhile idea…. Here is the kind of unsolicited message I regularly receive…..

I receive similar comments or actions (from different people) every couple of months. Is this anything more than people passionate about their profession and concerned about where I am taking it? Or is what I am working on not worthwhile and perhaps I should find another problem to solve?
Tour operator service
Last time around I was disrupting travel tech companies but my motivation was serving local tour operators better than they were served before. This was appreciated by local tour operators, but obviously not the investors of the local server installed technology incumbents.
This time I am transitioning our industry placing the customer experience rather than the booking at the core.
All our experiences are delivered in brands other than our own – e.g. local tour operator brands, hotel brands, tourist board / DMO brands etc. We are an experience platform not an experience company.
The common thread is that both times I have been in the service of local tour operators.
Tourism & automotive industry convergence
The automotive sector has their eye on vehicle experiences such as currently delivered by local tour companies:
In automotive, value generation is shifting from hardware to services. In fact, it's estimated that within the next decade, 22% of automotive-related revenue will come from digital business models. And while customers expect a seamless experience while travelling, the mode of transport has become far less important than getting there in the most comfortable, affordable and environmentally friendly manner. As the mobility sector continues its shift from a product-oriented to a service-oriented business, the car is being transformed from a commodity to a smartphone on four wheels—defined more by its software than its hardware.
The automotive industry is significantly larger than the tourism industry so this is more than impactful, this is industry wide change for both industries.
It's all about convergence, which occurs when the experiences that one industry wants to offer to its customers and the industry's future growth opportunities intersect with another industry
Read more on Automotive World…
This isn't a battle even the largest companies in our sector are well suited to prepare for alone. By collaborating on a single platform, e.g. my own Autoura platform, we may collectively ensure our individual survival.
Dubai
Let me give you an example – Cruise / Microsoft, from 2023 onwards, is scaling up their commercial robotaxi service in Dubai. By 2030 they plan to have 4000 of their Cruise Origin vehicles there.
Those vehicles will be:
taking people to dinner
taking people to attractions
providing vehicle based sightseeing experiences
airport transfers
If you are a vehicle owning tour operator in Dubai what do you do now? It is no longer a theoretical hedge (like it was when I first pitched our platform solution in 2018 at Arival in Las Vegas) but now an event to be planned for.
Existing tour bus vehicles are not going to be competitive. You also can't buy robotaxis and compete head on with 10 vs 4000. You need a new approach and perhaps a differentiated vehicle if you decide you want to remain a vehicle owning tour operator.
For tour guides, these companies are going to be your new OTAs. Human tour guides will be embedded within robotaxi experiences….. they will be the companies providing you your customer flow. You don't need to think about that right this moment although tour operators (as employers of tour guides) and tour guide platforms should be beginning to activate their plans.
Luckily for Dubai they will be able to watch what happens in San Francisco, Las Vegas, Miami & Munich, all strong tourism locations that will shift to robotaxi available markets ahead of Dubai.
Worthwhile
Back to the message I received recently, I believe addressing this automotive / tourism industry convergance is a worthwhile problem for my team and I to be addressing.
This new technology is going to reduce the massively high road fatality statistics from unsafe human driving, make cities more liveable and help towards decarbonisation of the sightseeing sector. At the same time we will offer consumer experiences that are personalised, multi-lingual, free & on demand. Whats not worthwhile about any of this?
I welcome support from anyone else who wants to join the mission – as a tour operator, a tour guide, a tourist board or maybe an investor 😉
This content is protected by copyright. Link sharing is encouraged but duplication and redistribution is illegal
Comments
2 responses to "Reader question: Are you working on a worthwhile problem to solve?"