Four tech questions I would like to ask sightseeing industry leaders
September 20th, 2021

by Alex Bainbridge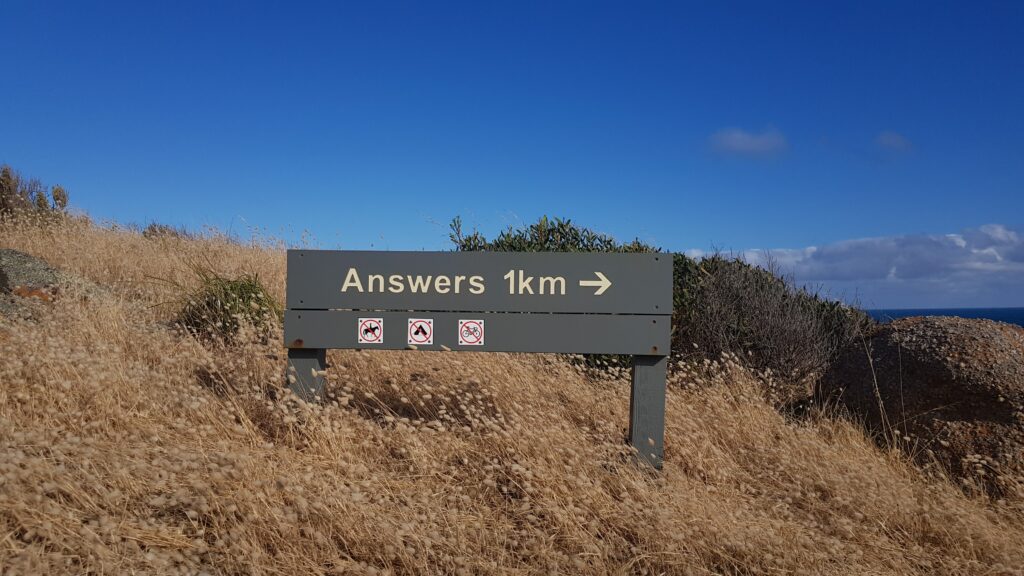 It is conference season and thankfully some are now face to face again! Here are four tech questions that I want to hear answers to, when executives are asked questions on stage:
Online travel agents (OTAs)
Divergence – Tours & activities sector historically adopted hotel tech concepts, just a few years behind. However the next significant change in hotel tech is likely to be a blockchain based Self Sovereign Identity concept (SSI) enabling decentralised hotel guest profile management. The next significant change in sightseeing & experiences tech is digital experience platforms. How will companies like OTAs handle this divergence meaning they can no longer use shared strategies, technologies & teams for both sectors?
Expected answer: Something fluffy like "We will react to all changes as they come", avoiding the aspect that hotels and sightseeing / experiences have divergent tech needs. If an OTA executive answers like that they haven't really thought through how web3 (decentralised web) will impact their business…… decentralisation is going to be existentially challenging for OTAs, historically built around ever increasing centralisation.
Reservation systems
Do 71% of tour operators have reservation systems? If so, where is reservation system growth going to come from? Churn won't do it. (Source: Regiondo / Arival)
Expected answer: I expect a res system exec to initially question the 71% statistic (and they may be right to do so, it feels high to me). The answer though has to be something to do with low volume, very in destination booked, tour operators & tour guides. As OTAs are not that great at selling this kind of product, these tour operators don't really feel that motivated by all this connectivity talk…… res systems are going to have to offer a strong non connectivity pitch to sell to these laggards.
Google & Amazon
Is it relevant to talk about Google things to do without mentioning Waymo autonomous vehicles? Is it relevant to talk about Amazon Explore without mentioning Zoox autonomous vehicles? Has everyone internalised the impact of both Google & Amazon becoming leading ground transport providers?
Expected answer: OTA execs answering this will probably talk about their "ground transport" teams are open to working with any ground transport partners, whoever they are. Not sure this is the right answer – autonomous vehicles operate personalised services not commoditised products like airport transfers and OTAs don't have that capability today on any of their product lines, so couldn't sell it even if they wanted to.
GetYourGuide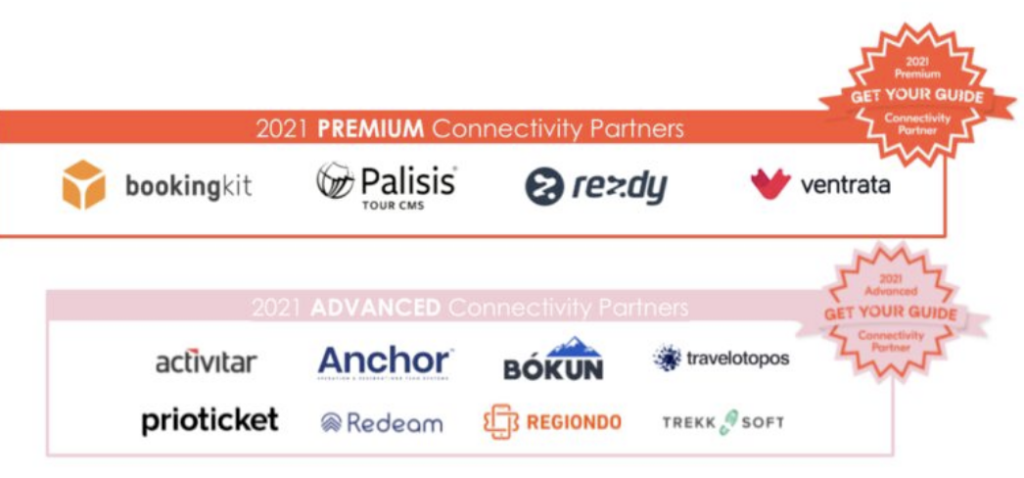 Year after year GetYourGuide will now ramp up the quality threshold of their recently announced res system connectivity programme – e.g. introducing new data requirements or tightening response timings. These enhanced requirements are an outcome of setting partnership levels as "top 4 / next 8" from their 150 connected tour operator systems, rather than setting as a grade to be achieved (i.e. 30 companies could attain the same top level). Next year, many more systems will meet this years grade, so the grade HAS to increase in order to distinguish who are the top 12 for 2022 (if they keep their programme as currently defined).
Res systems are going to have to keep adapting their platforms to meet these tougher goals, now they have seen how important maintaining their status is in suppliers eyes, and probably their VC investor's eyes also.
Keeping up with the necessary changes has a cost, this cost is passed on to suppliers using reservation systems that are playing this game. Over time this will create a gap for GetYourGuide Originals to come in with a simplified, and therefore cheaper, tour product, that don't need to use these 3rd party systems. (GetYourGuide may currently use 3rd party systems for Originals, but they don't NEED to use 3rd party systems for Originals).
Whether this was by design, or by happenstance, it appears that GetYourGuide Originals is the ultimate winner from all of this. If GetYourGuide didn't have an Originals product, these improvements in connectivity quality over time are nothing but a win for consumers and suppliers – however as they DO have an Originals product, we can't ignore that.
In 2019 Johannes Reck said he "believes that in three to four years' time, Originals will form 50% of the company's net revenues." OK – this was now 3 years ago…….
So the question is – are they still planning to scale GetYourGuide Originals to 50% of net revenues and how are they doing on that target? Or is their future growth coming from tours delivered by tour guides from suppliers via their connected reservation systems? Can GetYourGuide find a path through this delicate balancing act of asking suppliers to invest in improving connectivity for 3rd party tours at the same time as undercutting these same tour operators with GetYourGuide Originals?
Expected answer: I expect GetYourGuide to hold the line that both strategies can co-exist, and that Originals is still their intention but COVID has pushed back project timelines. Perhaps they will also say that they have heard all the feedback from this year and will make changes for next, including changing the connectivity programme to be a quality threshold rather than a winner selection, so 20 reservation systems might be in the top group rather than 12, if those 20 reservation systems are equally meeting the requirements.
Image: Unsplash
This content is protected by copyright. Link sharing is encouraged but duplication and redistribution is illegal
Comments
One response to "Four tech questions I would like to ask sightseeing industry leaders"