Tours & activities centralisation has failed – time to decentralise
September 27th, 2021
Alex Bainbridge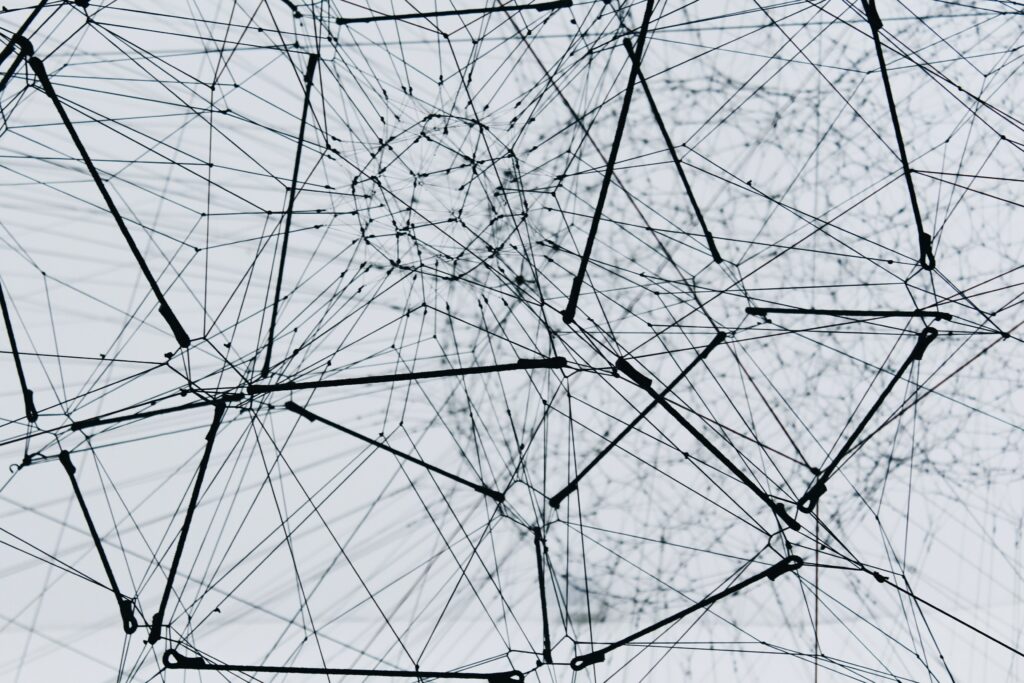 Roughly 10% of sightseeing & experiences bookings are via centralised online travel agents. Reservation systems are all built around centralisation, feeding data to & receiving transactions from centralised platforms.
However centralisation has failed and has now run out of time. Incumbents and most challengers are based on web 2 but web 3 is around the corner…….
What is web 3?
Web 1 was read only
Web 2 is read/write – ecommerce, publishing, social media etc
Web 3 is decentralisation
To better explain the differences between 1, 2 & 3….
Web 1 (roughly 1990-2005) was about open protocols that were decentralized and community-governed. Most of the value accrued to the edges of the network — users and builders.

— Chris Dixon (@cdixon) September 26, 2021
We are now at the beginning of the Web 3 era, which combines the decentralized, community-governed ethos of Web 1 with the advanced, modern functionality of Web 2.

— Chris Dixon (@cdixon) September 26, 2021
In sightseeing & experiences, the primary centralised services that accrued the value were online travel agents (OTAs).
Web 3 is what makes prior travel industry centralisation obsolete
What can you decentralise?
Customer profile – read this article by Doug Rice (about hotels), or read the use cases in the DIF Hospitality & Travel SIG
Transaction – the customer > supplier booking itself
Secondary booking markets – e.g. a travel agent pre-purchasing 100 tickets from an attraction and then selling them to their own customers, issuing the attractions own ticket references
The customer money – e.g. Bitcoin or other cryptocurrencies
The ownership of an itinerary – in particular for digital experience platforms
The review process – e.g. verifying that a customer really did consume what they are reviewing (Read the verified stay use case from the DIF SIG)
The supply contract – including a suppliers offer to accept travel agent bookings from accredited travel agents
Proof of being a travel agent – so you can book as a travel agent
The supply payout / settlement – in particular multilayer transactions – e.g. see Travel Ledger
Customer loyalty validation – especially useful for multi-member, multi-franchise global tour operators who otherwise struggle to share customer information between members for data protection reasons
Proof of consumer visit (to a destination) – e.g. see Lost Worlds
Proof of consumer certification (e.g. diving / sailing) – is this person sufficiently qualified to book this product? Is this person really OK for an all day volcano climb?
Proof of tour guide experience – yes that private tour guide you want to hire really has delivered this experience 100 times as they say
Social media – e.g. see Scuttlebutt
I am sure this list is not exhaustive. (e.g. climate change not on the list above but should be)
With web 3 gaining more and more adoption over the previous few months, we can now safely say we are at the tail end of web 2. Web 2 has years to run, but all new tech that has any aspiration to make a dent has to be web 3, or partially web 3 during this transitional period. Or hardware where this is (mainly) moot.
An alternative way to ask the question is "Can sightseeing & experiences sector keep going on a centralisation strategy when the web as a whole is adopting a decentralisation strategy?"
The hotel sector, now at perhaps 70% bookings via centralised online travel agents (OTAs), is fully focussed on decentralising. They are motivated as they are over centralised – hotel brands want to regain control of their own product, provide better customer experiences and protect themselves from massive databreach fines.
Sightseeing & experiences never achieved that state of high centralisation, so now never will. We can go straight to decentralisation, in the same way that some less developed countries went straight from no telephones to high adoption of mobile phones, with no land line intermediate stage.
Aren't we forgetting something?
This article is about web 3. The other seismic change that is happening concurrently is the 4th industrial revolution:
First industrial revolution – gave us steam – this enabled Thomas Cook and his early train based day trips
Second industrial revolution – gave us electricity, gas & oil – this enabled early vehicle based sightseeing. e.g. market leader Gray Line is over 100 years old and was one of the sector winners of the second industrial revolution
Third industrial revolution – gave us computers – this enabled ecommerce & distribution to online travel agencies etc – e.g. market leader Viator was one of the sector winners of the third industrial revolution
Forth industrial revolution – giving us AI powered software & robotics – this enables humanoid robots to speak & interact, and also enables autonomous vehicles
Good luck to everyone analysing whether the 4th industrial revolution is more impactful to your business than web 3!
For the record, I am still working on 4th industrial revolution technologies, however if I was an OTA or a reservation system, I would be working on web 3 as my priority. One thing for sure, pretty much everything you think you know about how technology is used in our sector is about to change.
For those who are entrepreneurial, there are opportunities galore.
Image: Unsplash
This content is protected by copyright. Link sharing is encouraged but duplication and redistribution is illegal
Comments
One response to "Tours & activities centralisation has failed – time to decentralise"