I quit bus sightseeing
June 20th, 2022

by Alex Bainbridge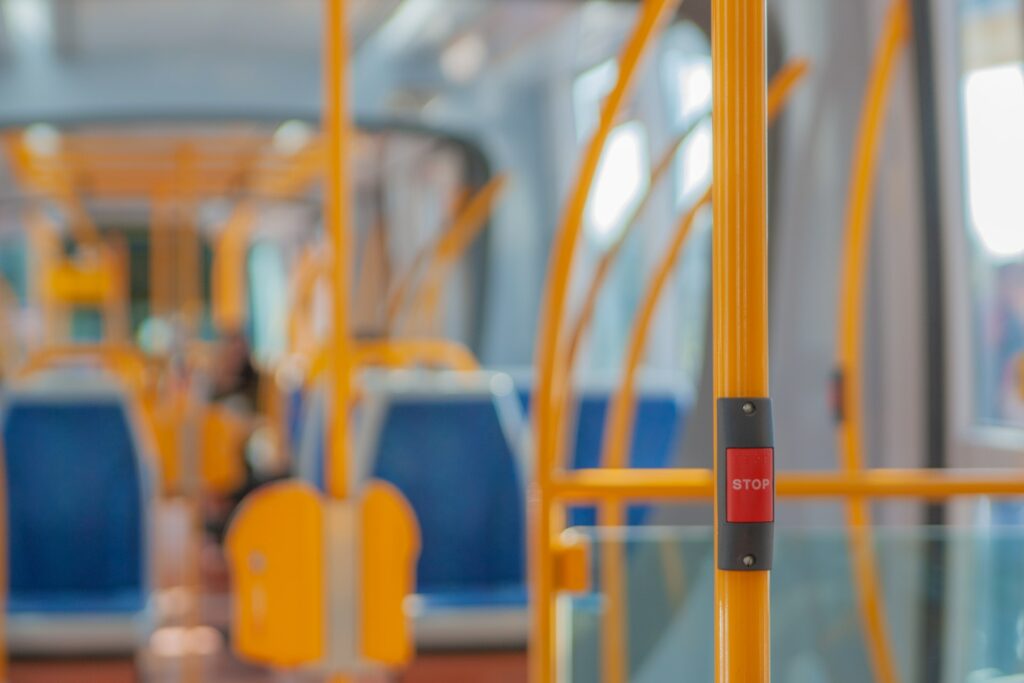 The project to transition bus owning sightseeing tour operators to autonomous vehicles is no more. I published my original industry transition proposal in 2018 and you can still read it. Fundamentally, since then, I have failed to convince any bus owning tour operators to the point of committed action.
This article explains the mistakes I made. Hopefully this will assist future entrepreneurs who will undoubtedly try to address the same problem in the coming years as the problem itself hasn't gone away.
I have a new approach outlined near the end of this article, reusing the technology we have built, with a new client base & a new purpose. i.e. Autoura, as a business, is well positioned for the future, however it won't be based on transitioning incumbent sightseeing bus operators.
My mistakes
In the end, what probably did for me, beyond a 2 year COVID interruption, was I was expecting bus operating sightseeing companies to assist in disrupting themselves, an expectation one step too far.
I was balancing this misaligned expectation with the hope that people react faster to external threats than to opportunities. So I spent years talking about threats, expecting at some point that the concern about these threats to be shared by the bus sightseeing industry, and that this threat would outweigh the inherent lag in generating support for a transition that is self-disruptive.
I thought that as it is the automotive industry forcing the pace on the autonomous vehicle disruption (rather than just little old me!), I would be seen as the solution rather than the disruptor
Back when I was CEO/CTO of TourCMS (now owned by Palisis) we positioned the TourCMS platform as a solution. For an introverted techie like myself, it is much easier to market technology when potential business clients are seeking solutions to a problem rather than having to be convinced about an opportunity.
Too late to act so my original plan isn't viable any more
Now there is too large a time gap – the automotive sector will have scaled up robotaxis in 2024/2025 in many US, Asian and early EU markets, and a bus sightseeing industry transition is a 5 year project (fund the upfront R&D, gather requirements for a vehicle that is sufficiently differentiated from the transit focussed vehicles, decide on trading model, create initial vehicle concept, prototype in private, prototype with consumers, take firm orders, build vehicles, roll out to cities).
So even if we collectively start a bus sightseeing industry transition in 2023, that would not complete until 2028 at the earliest
Take the San Francisco market as an example where there will be 4 or 5 robotaxi mobility platforms (Google/Waymo, Amazon/Zoox, GM/Cruise, Uber/Aurora, Lyft/Ford?).
There will be a multi-year period where tourist consumers be able to use robotaxis in preference to 30-50 seater tourist buses. In that time window there are now no vehicle options for sightseeing bus owners to transition to.
The Cruise Origin and the Amazon/Zoox vehicles will be perfectly good enough for most tourism purposes:
Purchasing any vehicle from the commercial vehicle market (e.g. the ID Buzz perhaps, from Volkswagen), or Yutong's autonomous bus could shortcut some timelines.
However it is still not a straightforward transition expecting consumers to pay for that product at current vehicle sightseeing market prices, when the consumers will have alternative robotaxi services that have priced to potentially below cost price due to their VC & private equity backing needing to see unicorn and beyond growth.
They also have significant economies of scale and are probably using similar vehicles (hence why our original proposal was a vehicle that could be sufficiently differentiated from these vehicles that are designed around transit use cases).
Yutong vehicle – Yutong is the largest coach manufacturer in the world
Fundamentally, the new vehicles enable new products – so you need completely new itineraries, new local and global distribution. I laid out more detail on the options in my long form Digital Experience Platform white paper a few weeks ago.
What will I do next?
Focus on scaling up our robotaxi enabled tourism, hospitality & leisure experiences – we are already operating in San Francisco*, Las Vegas & Miami (*Restricted access)
Still have a long-term plan for a hospitality aligned autonomous vehicle, but now will design it around the expectation that it will be branded and operated by OTAs, hotel & airline brands rather than vehicle sightseeing brands. Pretty clear to me that online travel agents & hotels will be the keystone brands operating in-destination experiences in the future. For these brands, autonomous vehicles are an opportunity rather than a threat but that is where we have to evolve to
Due to my failure to generate sufficient support, we don't have sufficient money for the initial R&D work for the vehicle project. We now have to make our digital only robotaxi experiences scale up first. Luckily hotels & OTAs don't have such a time critical crunch heading towards them, so we don't have the same immediate time pressure to fund & solve the vehicle hardware problem in that market
Am I right about robotaxis?
This is still a known unknown. Will they scale (in the next 24 months)? Will they scale to millions of vehicles (by 2030) (as announced by multiple mobility platforms)?
Not totally a locked in certainty yet but they are already here in some cities, we are already operating MVP food tours & other consumer experiences using them (in San Francisco, Miami & Las Vegas). We have important tech coming that enhance our capabilities for experience operating using robotaxis.
Final thought
The bus sightseeing industry shouldn't wait until 2025 and then start a 5 year transition project. There will be no one left trading in 2030 in the early robotaxi cities when the vehicles from this transition approach would be market ready. The best option was to hedge this upcoming disruption when I laid out the hedging options in 2018. Project managers reading this blog post in 2025, good luck!
p.s. I will be at Arival Las Vegas in October 2022! If you are a tour bus owning sightseeing operator, try to change my mind! Also, come for a robotaxi experience…..
Image: Pexels
This content is protected by copyright. Link sharing is encouraged but duplication and redistribution is illegal
Comments
4 responses to "I quit bus sightseeing"