The next four topics that need to be discussed about generative AI
March 13th, 2023

by Alex Bainbridge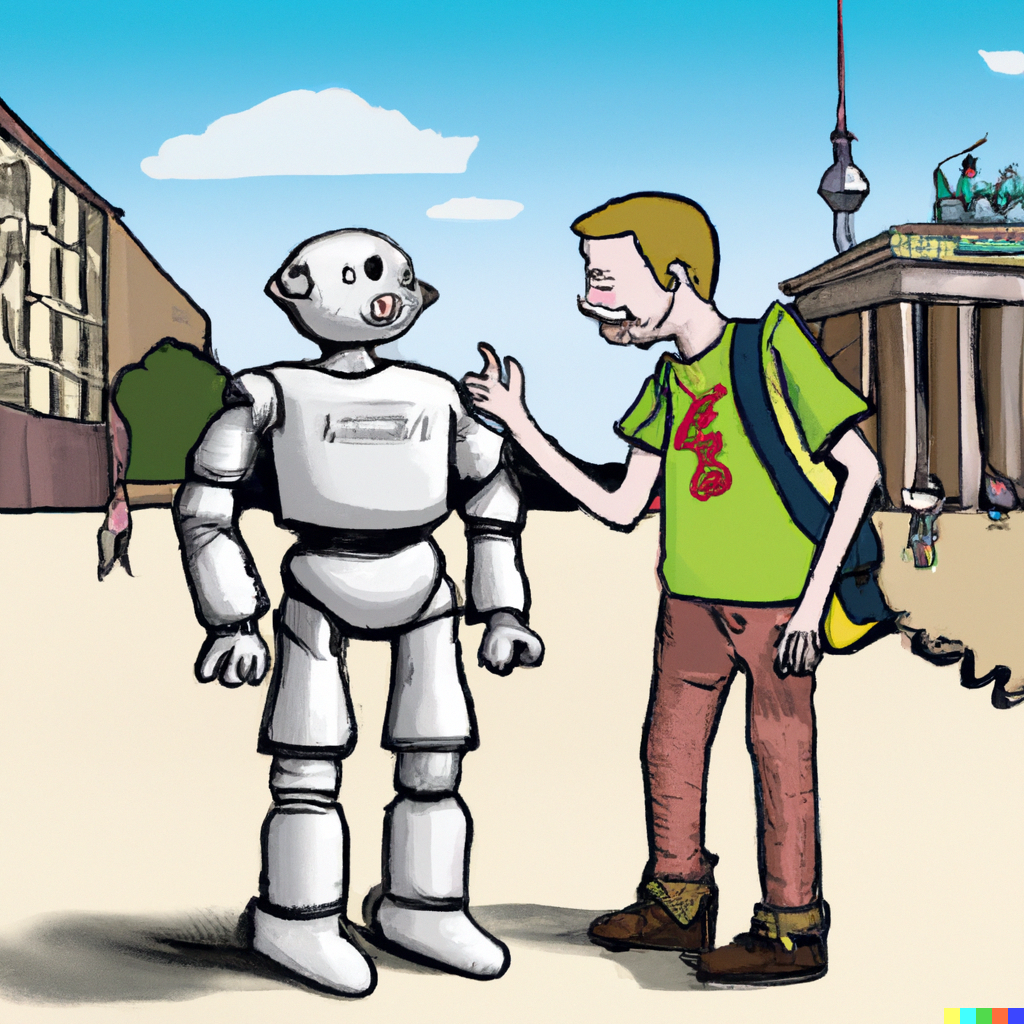 Great to see so much discussion around generative AI at ITB Berlin last week.
In particular I heard there was significant debate within the sightseeing & experiences sector, where generative AI is fundamentally a product innovation, as opposed to flights & hotels sectors where generative AI powers retail innovation.
However several key topics remain undiscussed. There is much more to generative AI than content creation and improved customer service.
Generative AI leads to operating AI
You need to match the capability to design infinite experiences with the capability to operate infinite experiences.
If you restrict yourself to be limited by human tour guides and human driven vehicles, this is fatal over the medium term.
The consumer price point has to be zero (at point of consumption, for non-transport elements)
The fundamental business model that you have to start with is Google Maps not today's self-guided audio tours.
Imagine a generative AI created itinerary that takes a guest from their hotel to a restaurant then takes the guest for nice stroll along the beach and then back to their hotel. Google Maps does that for free.
You have to assume that free is the correct price point for digital experiences going forward, not 10 USD like the audio tours have tried.
Emotion
Digital experiences can be emotional.
Watch this video from Disney from SXSW 2023 this week. I love the robot in the 2nd half:
If you believe that your human tour guides will retain an upper hand because robots can't connect emotionally with guests then I am sorry to be the one to tell you but emotional experience delivery will be solved.
How do you distribute personalised digital experiences via OTAs?
I don't believe you can, not without major reworking by the online travel agencies.
Firstly you have to incorporate personalisation, secondly you have to accept that these experiences are free to consumers. Reality is, as generative AI leads to product innovation, product innovation will lead to distribution innovation & disruption.
It is well known I have been pushing my Digital Experience Platform (DXP) approach for a while now, but realistically, this is the only industry structure that can handle the impact of generative AI long term.
Image: Dall-E AI
This content is protected by copyright. Link sharing is encouraged but duplication and redistribution is illegal
Comments
One response to "The next four topics that need to be discussed about generative AI"