Is Viator's strategy fit for purpose?
February 7th, 2018

by Alex Bainbridge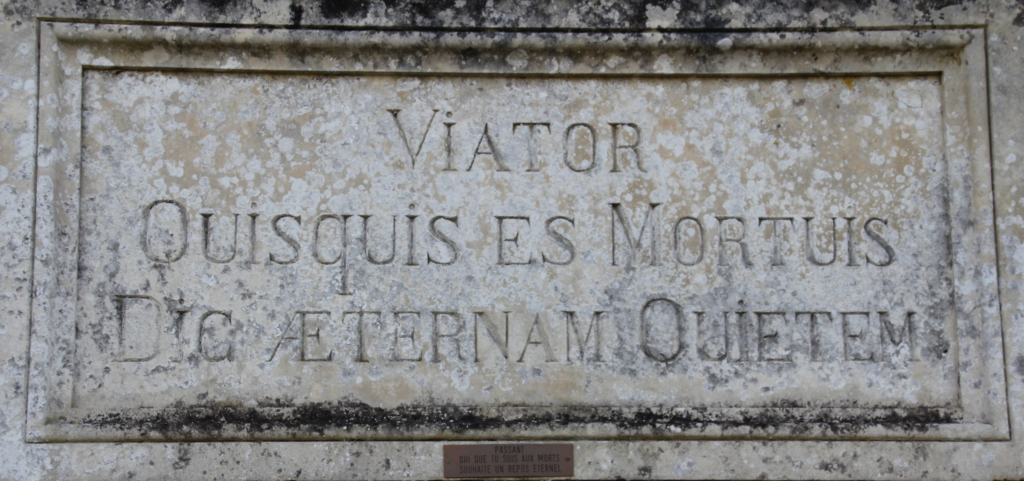 Something isn't quite right at Viator.
Viator is the largest global retailer of local tours & activities and as such are a vital part of the tours & activities landscape for many suppliers, growth that has accelerated since their acquisition by TripAdvisor in 2014. However in recent months criticism of their strategy has moved from private supplier discontent to public discourse.
Back in December 2017 Viator founder Rod Cuthbert attracted attention by highlighting the issue in Phocuswire, arguing that:
the strategy just seems to be driven by a desire to tear things down rather than build things up

I'm definitely not convinced that consumers see TripAdvisor, the leading hotel reviews site, as a better place to book tours and activities than Viator, which has been the acknowledged leader in that sector since the late 90's

Cuthbert concludes: "I'm disappointed with the way things are headed and hope Steve [CEO Kaufer] and his team will take another look at the strategy with Viator
Then three weeks ago Skift detailed further complaints and insight in an important update, this time referencing staff reviews via Glassdoor. Cuthbert concurred, highlighting that the problems with Viator are not just with the strategic direction:
Superb piece on @ViatorTravel by @sean_oneill in @skift today. Confirms all I've heard about toxic culture and deep resentment of @TripAdvisor management. @Glassdoor reviews are heartbreaking. "Blow it up and start again … salvage something from the disaster this place is."

— rod cuthbert (@rodcu) January 16, 2018
Is this only a Viator problem?
Viator is not alone with coming to terms with the need for a new sector wide strategy. Jen O'Twomney (Expedia Local Expert) outlined Expedia's current thinking in Phocuswire:
We're at a precipice for change – there's gotta be a game-changer instead of applying the same old playbook
With that in mind, in this article I outline what I would do if put in charge of Viator's strategy 🙂
First lets look at the current position
Positive factors
There are five advantages that Viator has over direct competitors:
Free consumer traffic – the TripAdvisor mothership creates an almost limitless supply of free consumer traffic to Viator tour listings. This web traffic is gold dust. Yes Expedia has free traffic also but Expedia's traffic is pre-trip traffic (when you are booking a flight / hotel), TripAdivsor's is in-trip – when you are looking for a tour or restaurant review. Standalone tour & activity retailers (with no free consumer traffic) struggle because digital advertising does not give returns on 150 USD tour bookings so free traffic, of the right kind, is a strong competitive advantage
Two brands – they have TripAdvisor and Viator. Two strong consumer brands
Tour guide marketplace – book individual tour guides rather than supplier offered tours. No other leading retailer has a distinct tour guide offering (apart from Airbnb)
Supplier trust – many local tour & activity suppliers have worked with Viator for years. Suppliers trust Viator completely (vs for example retail startups, where suppliers won't even reply to a startups request to work together, or won't extend trust to the startup to take consumer payments on a travel agent model, with payment later)
Supplier connectivity traction – Viator started connections with supplier reservation systems first. As such they have the most extensive supplier connectivity network
They also have a reputation for innovation. It may not look like Viator are innovative now as they let others catch up, but Viator achieved their leading position through innovation.
Negative factors
In addition to the positives outlined, Viator has two disadvantages:
Suppliers are maxed – Viator is too successful, too big. Many (not all) suppliers want to diversify their booking source risk by working with new distributors, reducing their reliance on Viator
Supplier reservation systems want distribution diversity – I wrote about this last week – having a fragmented retail landscape is good business for supplier reservation system providers
i.e. they don't have anyone in the industry giving them much support to grow. This needs addressing.
Current strategy
Their current strategy seems very focussed on supply side growth. Specifically finding new suppliers. This is the obvious strategy in the situation where existing suppliers are maxed.
Ben Drew from TripAdvisor/Viator outlined this focus to tnooz:
We have a tremendous sales team that is on the phone contacting suppliers. Apart from being the largest global collection of suppliers, we're still pretty small in the market. Our market share is low compared to what we don't have, not necessarily compared to other competitors, but compared to what's out there.

There's a tremendous amount of supply and suppliers that we don't yet work with. So we have a great sales team that is constantly on the phone connecting with our suppliers. We do a huge amount of marketing online to find and onboard new suppliers
Right, fair enough, if existing suppliers are tapped out, find new suppliers….
My proposed strategy
I would focus on three main areas:
Brand strategy – Tripadvisor/Viator and supplier brands
Fostering innovation – scaling up supply is not a winning strategy, it is just a "not losing" strategy. Viator can only win by innovating again
Mobile – a fundamental part of the in destination technology stack
1 – Brand
I am not a fan of the whole market supply strategy. Tours are not vacation rentals – it is too easy to have significant tour itinerary overlap between suppliers in the same destination (and also different tours provided by the same supplier). i.e. having every single tour on the planet bookable creates challenges helping customers find the right tour for them. Too much undifferentiated choice. Not even AI can sort this out.
However I can see TripAdvisor desires to have reviews for every tour on the planet. It is a practical brand. If there is a review, there should be a booking link.
The solution to this is to split TripAdvisor and Viator and run a different model for each brand:
Put TripAdvisor on the whole market strategy. Make every tour on the planet bookable. As TripAdvisor is a practical brand, focus on HOW marketing. How you get around a destination, tied in with their extensive reviews and destination guides
Put Viator back on the curated strategy (like they were originally). Focus on differentiated product. The best of the best. Focus on WHY marketing – emotion, memories, happy trips! Reduce the cognitive burden of product selection.
This is similar to how leading online travel agents split hotel supply and models between brands – e.g. an online travel agent could own a meta-search solution, a travel agent solution for leisure travellers, a travel agent solution for business travellers….. i.e. having multiple brands with multiple strategies sharing the same product contracts is not an alien concept for leading online travel agents.
Side note: there are a number of approaches to curation – I should write this as a separate article as this is not Viator specific. Top line, you can curate by itinerary differentiation – e.g. you have one of every kind of tour in the destination, but no duplicates. Or you can curate by persona – e.g. say "we are going to list every tour that a 25 year old will want to take – but we are not going to feature any tours that are designed for 50 year olds". Marketing has to correlate to the curation strategy. Curation strategy is another post for another time – are you subscribed? 😉
Supplier brands
Viator do not currently show the supplier brands on their website. Instead the customers only find out who they booked with after booking.

This position worked when Viator was originally curated as there would only be a single tour of each type on the website, and all tours were high quality. However now with all direct competitors featured, there is no way for a consumer to compare properly as they are faced with multiple itineraries that all look the same, from different providers.
My strategy would be to embrace supplier brands. Show the brand. Let the supplier explain their differentiation and why a customer should book via them rather than another local company e.g. let suppliers pay to have a brand video on the Viator website.
Maybe some booking leakage due to billboard effect, however the benefits of enabling supplier differentiation are likely to outweigh this. This would also win back support from existing suppliers, many of which invest significantly in brand building and want their brand to be part of a customer's tour selection criteria.
2 – Fostering innovation
First step is move away from lowest common denominator API. I outlined this last week so no need to go through this again. These are the necessary foundations for new sector-wide innovation projects.
Second step is to look at how tours are matched with customers. This is where GetYourGuide is focussed and Viator has to invest resources to stay ahead.
My solution would be to create a "Netflix Prize". Create a competition to enable startups to address this specific problem. Make the prize meaningful.
Not only would Viator then have the best solution but they would be back enhancing their innovation credentials to the industry, a PR win.
Coupled with showing the supplier branding regaining supplier support, creating a Netflix style prize would win the support of tour & activity sector innovators, all who would be competing to help Viator the most and cheering for Viator's success.
3 – Mobile
TripAdvisor has amazing under-utilised assets to create a wonderful mobile experience – Viator has the tour guide marketplace. TripAdvisor has destination experts.
Use these ingredients to revitalise the current mobile experience (x2 – TripAdvisor and Viator mobile experiences should be unique, based on the curation / whole market brand strategies).
In the Viator app, focus on what people do ON a tour, not just the initial booking experience. e.g. help suppliers with tour personalisation.
Finally
Any real strategy would be more nuanced than I am able (or willing!) to outline in a public blog post. However hopefully even without too many execution specifics, this is a helpful push in the right direction.
If Viator DO want me to lead creating an industry wide Netflix prize style competition, they know where I am 😉
Photo: Le Jour ni l'Heure 0605 : Voyageur, qui que tu sois, souhaite aux morts un éternel repos by Renaud Camus (CC BY 2.0) (Source)
Epitaph means: Traveler, whoever you are, wish the dead an eternal rest
This content is protected by copyright. Link sharing is encouraged but duplication and redistribution is illegal
Comments
4 responses to "Is Viator's strategy fit for purpose?"