GetYourGuide Project Incredible suggests the tours & activities travel agent / supplier era is over
June 19th, 2018

by Alex Bainbridge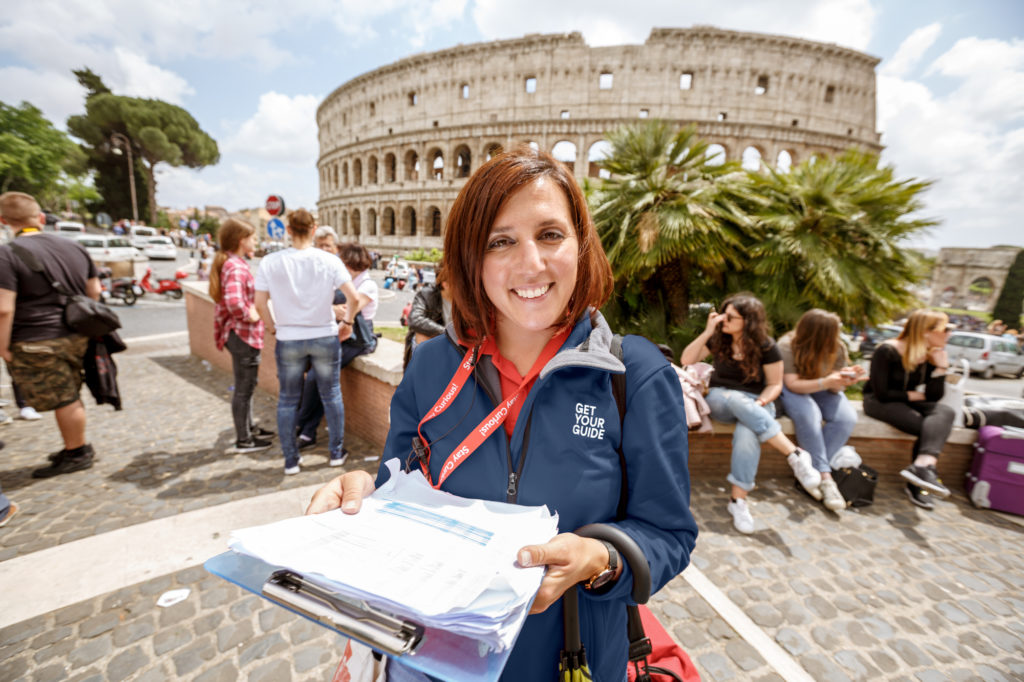 For those paying close attention to the tours & activities sector, yesterday's news from GetYourGuide that they are iterating on their brand and product proposition will not have been a surprise. Their new concept, Project Incredible, is to run branded sightseeing tours initially in 3 European cities, and expand to an additional 100 tours in 15 global destinations in 2019.
They are neither first, nor the only, online travel agent to try this. Viator tour guides, Airbnb, Musement, Orbitz have all done this to some extent….  Airbnb especially. So GetYourGuide can't claim the "first" crown. However they appear committed to this model and this commitment to make this a key part of their brand is a first, from a leading sector player (excluding Airbnb Experiences who ONLY have this model). [Frankly the "first" debate is so dull, can we all move on!]
The end of the online travel agent
In recent weeks Booking acquired reservation system Fareharbor, TripAdvisor/Viator acquired reservation system Bokun. That was the first sign that the previous, partnership based, network of businesses we call the tours & activities sector was breaking down. Never before have we seen an online travel agent acquire reservation system technology. Then to immediately get into a price war with other reservation system providers they were previously best buddies with (and still reliant on) just inflamed the situation. Not exactly great partner behaviour.
Now it is the supplier's turn to feel the heat. GetYourGuide is basically saying to leading sightseeing suppliers / operators – if you run a great tour in a great city – we will come and compete with you directly. Not exactly great partner behaviour.
These moves signal the end of trading as a tours & activities online travel agent as a business model
The dividing walls are broken – online travel agents can be reservation systems, online travel agents can be sightseeing suppliers. This genie is not going back into the bottle. i.e. taken collectively – there is now no longer a business that is just a tour & activity online travel agent. Every business is now everything (at least for the moment).
What next?
I for one am not surprised by the turn of events. It seems pretty obvious to me that the tours & activities sector is (currently) fundamentally a consumer marketing & discovery / selection problem (with so many undifferentiated tours). Online travel agents, having done the hard work of acquiring a customer, were always going to chase the margins that the sightseeing operators have.
Remember my last post where I suggested the unacquired reservation systems are motivated now to compete against online travel agents but suppliers probably were not. Perhaps GetYourGuide has just given sufficient motivation to leading sightseeing suppliers to get on and act. It has become clear they need to.
In other news
tnooz: Peek pockets $23 million in funding, forms partnership for direct bookings with Google
Image: GetYourGuide: A Project Incredible tour guide – oddly doing a paper, not digital, checkin 😉
This content is protected by copyright. Link sharing is encouraged but duplication and redistribution is illegal
Comments
2 responses to "GetYourGuide Project Incredible suggests the tours & activities travel agent / supplier era is over"