What is the minimum viable industry in tours & activities? #ArivalEvent
October 3rd, 2018

by Alex Bainbridge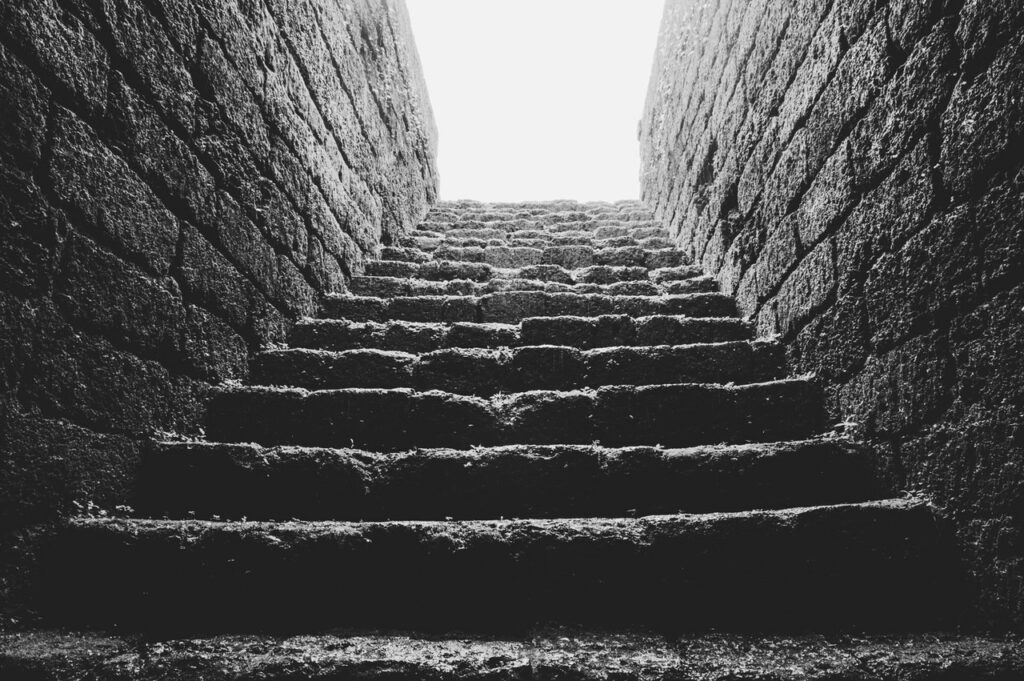 Much of the press and social media coverage from Arival Event last week in Las Vegas has focussed on the announcement from the stage that TripAdvisor Experiences (previously known as Viator) is giving preference to suppliers on their Bokun reservation system over and above other tour suppliers using other reservation systems. For example see this by Tourism Marketing Agency and and this by Phocuswire (includes this video):
Now that is an interesting side-show but at least to me it wasn't the main takeaway of the event. To me the main takeaway was that for the first time Airbnb Experiences, GetYourGuide, TripAdvisor Experiences and Booking are all aligned on the same strategy and they are now all racing to execute on it first.
If any or all are successful at executing this new strategy at scale all the work done by supplier technology companies so far will have been in vain. They built the industry the wrong way around.
Minimum viable industry
To attain minimum viable industry we need retailers (online travel agents), supplier technology platforms and tour suppliers to be trading in an independent manner and each able to generate revenue sufficient to sustain themselves over the long term.
For the last few months (since the Fareharbor and Bokun acquisitions by Booking and TripAdvisor and the reduction of Bokun technology price to 0.1% of sales revenue, and GetYourGuide running tours in their own brand) we have not had a minimum viable industry. Prior to that we were almost at minimum viable industry point and companies had started scaling on that assumption.
When we come to look back at this point in time we will note that it was the retailers who broke the minimum viable industry we had collectively built. But we are getting head of ourselves – what exactly was said at Arival Event?
Short term – Fareharbor and Bokun are now extranets
Missed alongside the TripAdvisor / Bokun preferencing statement was a similar one made by Booking.
They initially stated (to big applause from the Arival audience) that they would NOT rank based on what supplier reservation system is in use (unlike TripAdvisor who will). Booking will instead rank by what is best for the customer. Great – this all makes sense. However when asked whether tour suppliers who use other reservation systems (not Fareharbor) could list on the Booking platform the answer was – "possibly – they are constantly studying – nothing to announce today"
i.e. to spell this out – Booking are giving opportunities to Fareharbor powered suppliers that are not available to non-Fareharbor suppliers and they have no plans to change this anytime soon. 
i.e. Booking are as much preferencing Fareharbor suppliers as TripAdvisor are Bokun suppliers.
For tour suppliers this means you need to have an independent reservation system – and you need to have a Bokun and a Fareharbor account that also receives bookings.
Bokun and Fareharbor are now just very expensive extranets
Introduces some fun and games with tour distribution as if you are a retailer you will be able to take the same tour supplier from multiple places (Fareharbor / Bokun / another system) with each claiming they are the ultimate source of knowledge about that supplier – causing even more downward pressure on technology distribution fees and a whole bucketload of friction at the retailers as suppliers constantly move their connectivity to the reservation system that offers the best opportunity at that moment in time.
Overbooking is likely as with 3 master sources holding remaining spaces on a tour you could receive booking from any one of them at any time. This is why we have all spent the last few years as an industry moving AWAY from extranets. Grrr!
Perhaps Booking will connect to other systems at some point digging them out of this hole – but I can't see this in the short term as they have their hands full with their Fareharbor acquisition and sorting that out. Booking did say "possibly" they would after all so lets see what happens.
Long term – the verticalisation of the sector
Longer term (by which I mean 24 months!) the above is just a stepping stone to where, from listening to people at Arival Event, we are heading to next.
I said that for the first time Airbnb Experiences, GetYourGuide, TripAdvisor Experiences and Booking are all aligned on the same strategy. That strategy is the verticalisation of the sector.
A vertical business is like Uber or Lyft in ground transportation. They are the consumer brand, the booking platform, the operational tech platform and the physical delivery.
The current tours & activities industry has been built horizontally – with retailers (online travel agents), supplier technology platforms and tour suppliers.
The future tours & activities industry, in their opinion, will be the retailer running tours branded as that retailer, technically operated using technology platforms under their own control.
GetYourGuide has gone to branded tours first (along with Airbnb who ONLY do branded tours). Booking and TripAdvisor have gone the tech route first and no doubt will go the branded experiences route later.
All the existing supplier tech platforms (that are not acquired) are built on the assumption that the industry is a horizontally layered industry. If the industry becomes verticalised (just like happened to taxis and Uber/Lyft etc) then their tech is not required. Perhaps this is one reason we haven't seen too much reconciliation between the retailers and the unacquired supplier reservation systems – there just is no need to keep them onside in order to deliver their verticalised long term visions.
Where does this leave other players?
Google – having set themselves up as a meta-search they don't actually worry if the industry below them is horizontally layered or vertically structured. Actually, ha, and against what I wrote a couple of weeks ago, if the industry goes vertical then Google Touringbird with their current retailer relationships is actually exactly positioned right!
Expedia –  Jen O'Twomney said from the stage at Arival that by NOT acquiring a reservation system recently "being neutral is now a competitive advantage". This is exactly right IF the industry remains horizontally layered. However if the industry shifts to becoming verticalised this advantage doesn't work out.
Final thoughts
Can everything go vertical rather than horizontal? No – probably not. But probably enough so that it matters.
Within tours & activities, consumer facing tech has always been about helping customers SPEND time. Supplier tech has been about SAVING supplier time. Going to be very interesting at the large retailers as people (marketers, product managers, strategists) tend to be personally biased towards one or the other (one reason why a horizontatally structured industry works as people do what they are best at). Now these vertical players are going to need to employ senior executives who really get both incentivising consumers to SPEND time and also deep understanding of how to SAVE suppliers time. Thats a tough position to hold as an executive.
….or maybe the industry stays horizontally structured!
We are now further away from minimum viable industry than ever before.
Photo: Pexels (Source)
This content is protected by copyright. Link sharing is encouraged but duplication and redistribution is illegal
Comments
One response to "What is the minimum viable industry in tours & activities? #ArivalEvent"